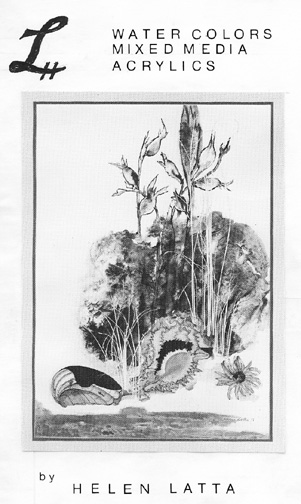 Promotional piece for a one-woman show, 1977
Perhaps the outstanding characteristic of Helen Latta's work is its versatility. While her favorite subjects are natural forms explored in water color, her interests cover a wide field and their treatments range from almost botanical exactitude to highly imaginative abstractions. She works in nearly all media except oil, usually at rather heroic scale.
Mrs. Latta has been painting only some seven years, but her studies under DuVal Eliot have been so rewarding that she has exhibited in several cities, has had one-woman shows, has won ribbons in several juried shows, and is represented in private collections from the west coast to Colorado.